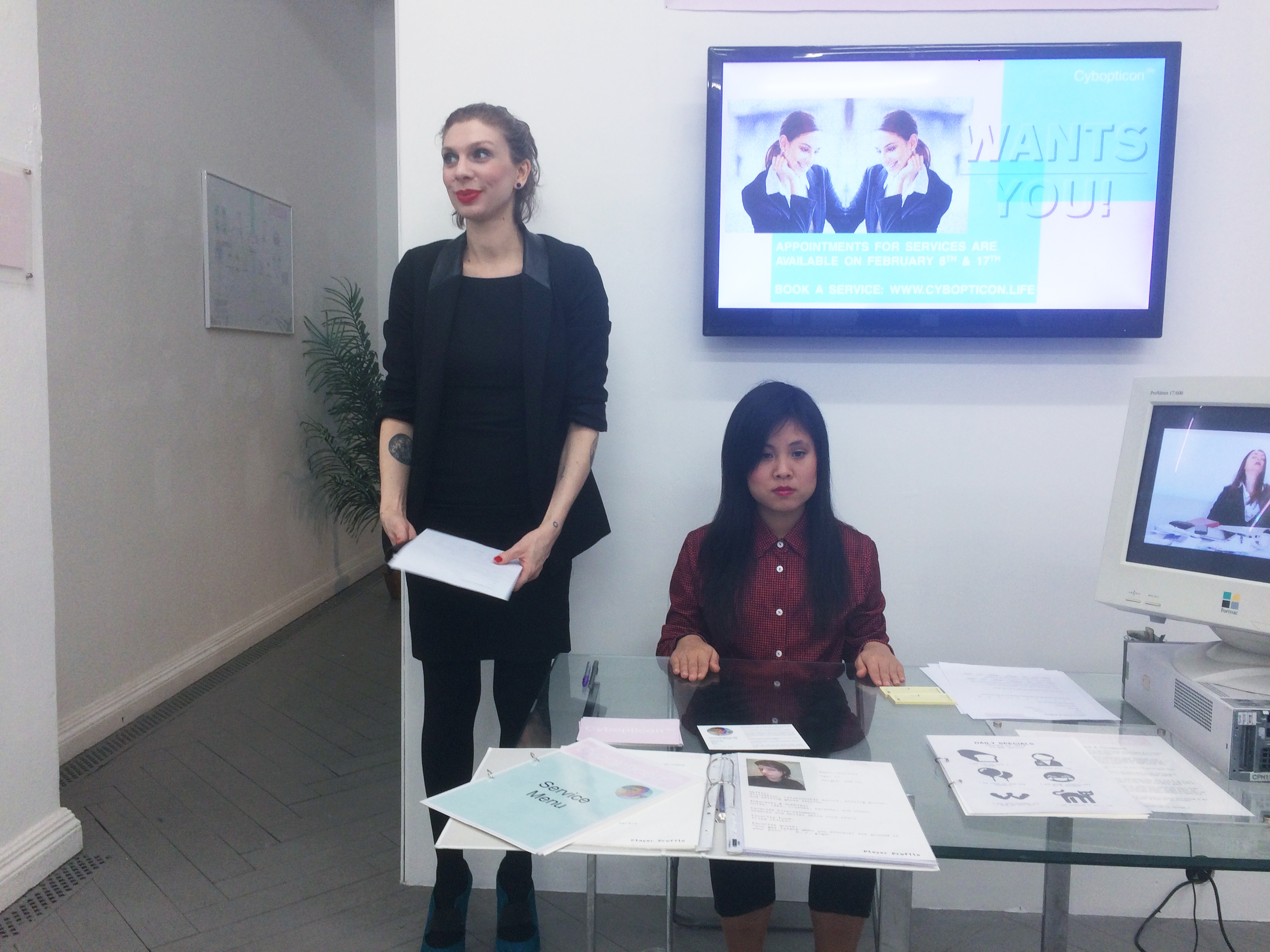 Performance, Installation, Intervention, Collaboration
In the performative space that is the world wide web, the Cybopticon functions as an agency that employs artists and members of the public to manufacture performances in the form of virtual and material actions (e.g. "I will promote you on social media", "I will interpret your dream"). Part-office, part- peep show, the platform utilizes computer screens as two-way mirrors which reveal the banal and exploitative parallels between the modern gig economy, artistic labour, and sex work. Blurring the lines between contract workers providing services and artists performing artwork, the Cybopticon is an endless loop of production and consumption that mirrors our desires at any cost.
"
Our agency employs artists and members of the public to perform services ranging from the mundane to the metaphysical.
Whether you need a personal social media manager, a lip-sync performance, or a good gift for your forgotten Valentine, we have something suitable for everyone's needs.-
cybopticon.life is a digital pioneer in the future of labour and self-construction
. Come for a tour of our newly opened offices, where you can occupy the role of observer and participant, voyeur and exhibitionist, audience and performer.
We also accept online appointments for clients tuning into our live-stream
"